I think the eyes flirt most. There are so many ways to use them. – Anna Held
One of my friends sent this quote to me on WhatsApp. Reading this I thought to write on a beauty product related to eyes and the first thing came to my mind is the KAJAL.
The Kajal makes the eyes look beautiful and attractive. Therefore, most of the woman loves the Kajal and it is one of the essential element of their makeup kit.
I am a makeup freak and constantly keep on trying different beauty products. I have used Lakme Eyeconic, Maybelline Colossal, Loreal Magique Kajal. Lotus COLORKICK Kajal etc.
Eyes are the most sensitive part of your body and everyone prefer using natural, organic products for eye makeup and Lotus COLORKICK Kajal claims to be herbal and totally safe from chemicals.
So I am here to share my review and experience with the Lotus COLORKICK Kajal.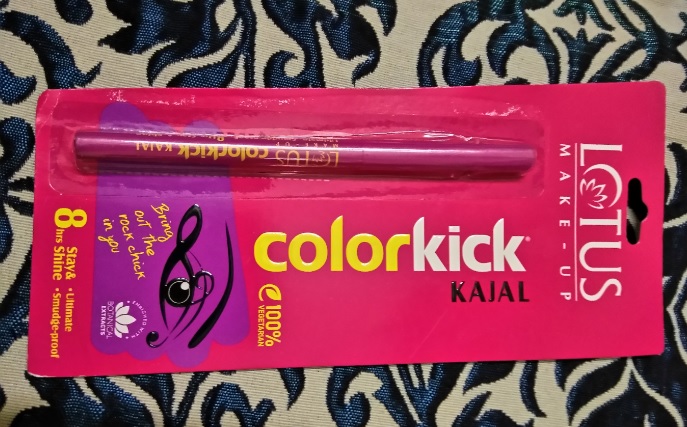 About LOTUS Colorkick KAJAL and What it Claims
LOTUS colorkick KAJAL is an extreme, deep black pigmented smudge –proof formula enriched with botanical extracts of Almond Oil. The one glide application makes it easy to use without any flakiness and stays perfect for 8 hrs without any smudge.
Creates new looks playing around with this long stay, water- proof Kajal without worrying for the touch-ups.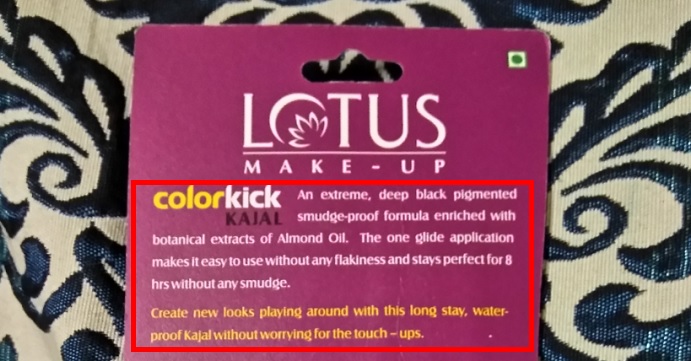 8hrs Stay & Shine: Ultimate, Smudge-proof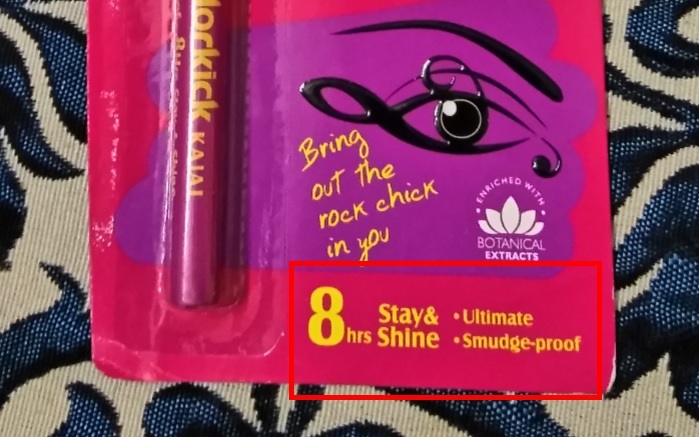 LOTUS colorkick KAJAL is 100% Vegetarian.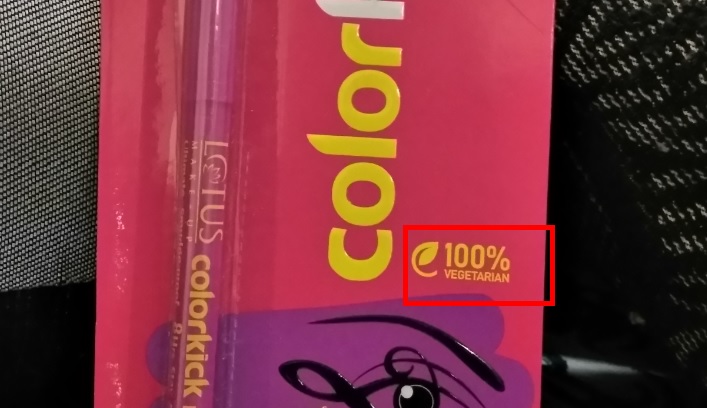 LOTUS colorkick KAJAL can be used to get different Eye Looks as mentioned in its pack.
Day Look– Start from the inner corner to outer corner on the waterline, glide once or twice to get a simple yet gorgeous look.
Dramatic Look–Apply a thick line on upper lash line. Slightly wing it up. Then apply a thick line on the bottom lash line continuing till you reach the outer corner of eyes and join it with the upper winged kajal line. Apply kajal on the waterline and complete the dramatic look.
Smoky Look– Apply a thick line of kajal to the upper lash line, take an angular brush smudge the kajal in upper outward direction. Apply the thick line of kajal to the lower lash line with the angular brush, smudge it slightly in a downward direction.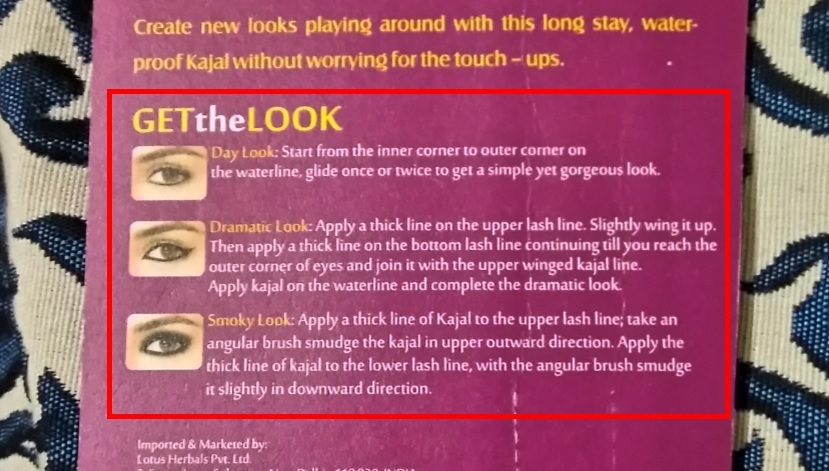 Price in India– INR 199/-
Shelf Life – 18 months
Net Wt– 0.28 gms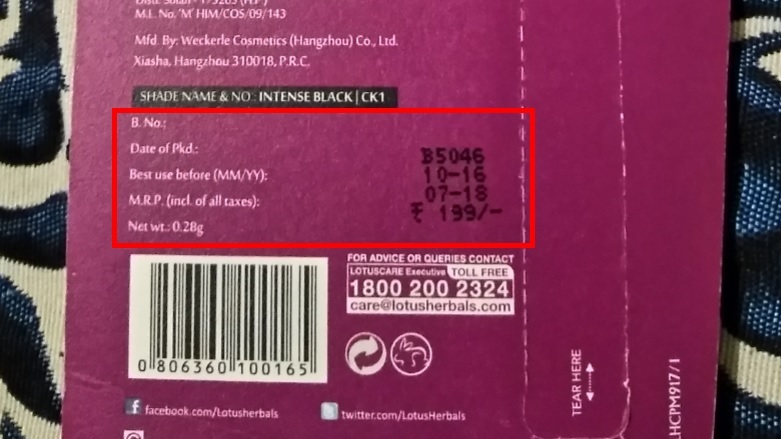 Ingredients- Missing on packaging, only written – "Enriched with Botanical Extracts"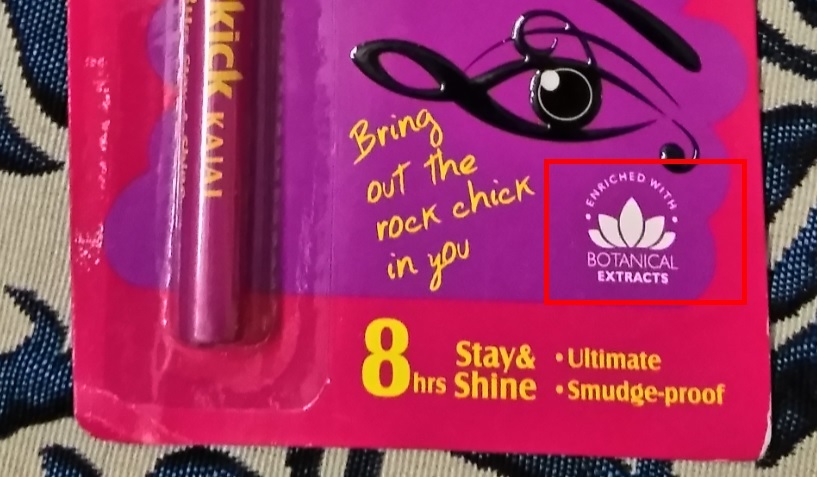 MY EXPERIENCE WITH LOTUS colorkick KAJAL-
In one word description – AWESOME Kajal.
Packaging
All Pink  🙂
Yes, Lotus Colorkick Kajal comes in the pink colored pack having a pink colored Kajal Pencil inside. LOTUS colorkick KAJAL is written over Pink kajal Pencil in yellow color. The pack has a graphic of an eye over purple color. All-over pink color gives it an attractive and classy look.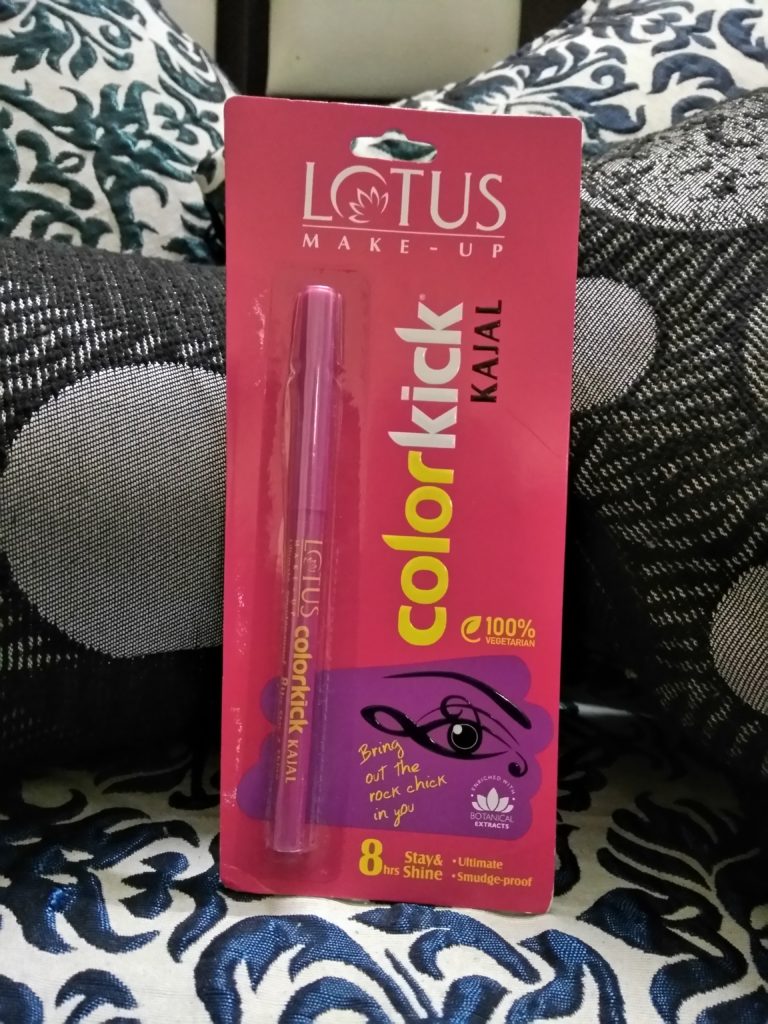 Kajal Pencil is retractable, twist-up type, made up of plastic.
Its packaging and look will make you excite to buy this Kajal.
I like the pink packaging though it is similar to other cosmetic brands in the market.
Texture
Lotus Herbals Colorkick Kajal is a deep black color kajal. It has a smooth texture and glides smoothly to give you a velvety touch along the eyes.
The kajal stick comes up easily from the pencil with a simple twist. The tip of the LOTUS colorkick KAJAL pencil is quite thin, so it's easy to draw sharp lines on both upper and lower eyelids. It glides smoothly in just one stroke, leaving behind jet black color over waterlines and eyelids giving a beautiful finish.
Staying Power
Lotus Herbals Colorkick Kajal is highly pigmented kajal. It is wash proof and smudge proof. It stays for 7 to 8 hrs.
I am a working woman, I spend most of the time in the office and I have an oily skin so I always needed a Kajal that stays long. LOTUS colorkick KAJAL is smudge proof and it lasts till my office hour. Even it does not wash away, whenever I wash my face with water. I have to use eye makeup remover to wipe it off.
Herbal

Lotus Herbals Colorkick Kajal suits perfectly to me. It causes no irritation in the eye or the eyelids.
What I Like about LOTUS colorkick KAJAL-

100% Herbal
Highly pigmented Jet black color
Water proof
Smudge proof
Glides smoothly on applying
Great staying power
Easily available
Attractive packaging
Travel friendly
Affordable
What I Dislike about LOTUS colorkick KAJAL-

Full Kajal stick is outside
No ingredient list
No brush came along with it
Stick is not sturdy and strong. Therefore, the stick could break if not used properly.
No sharpener
I am quite satisfied with the LOTUS colorkick KAJAL.
A must have beauty product in your vanity kit.