Today, the product I am going to review is the HP Desk jet Ink Advantage 3835 All-in-one Wireless printer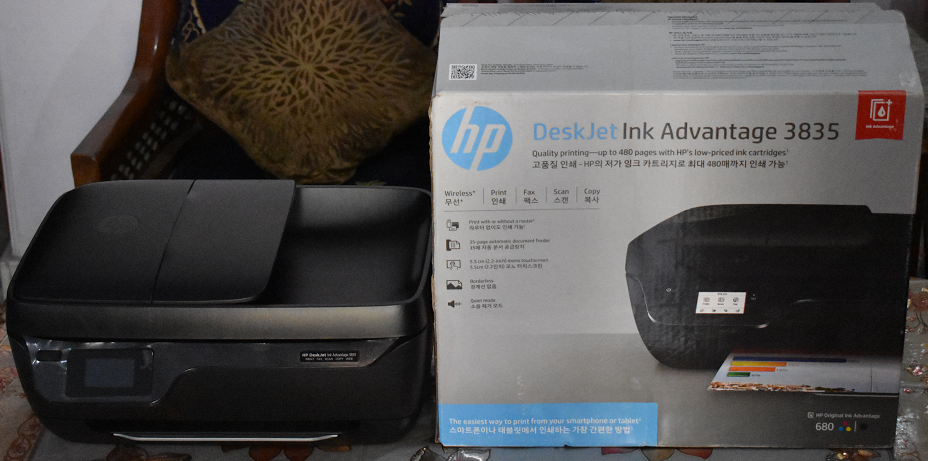 1) First i'll let you know where to buy it from or is it a good buy for you
2) What actually in this world is the ink advantage technology
3) What are the specifications of HP Deskjet Ink Advantage 3835 All-in-one printer
4) My take on the HP Deskjet Ink Advantage 3835 All-in-one printer
I purchased the HP Deskjet Ink Advantage 3835 All-in-one printer from Flipkart.
But it is also available in Amazon at almost the similar price range.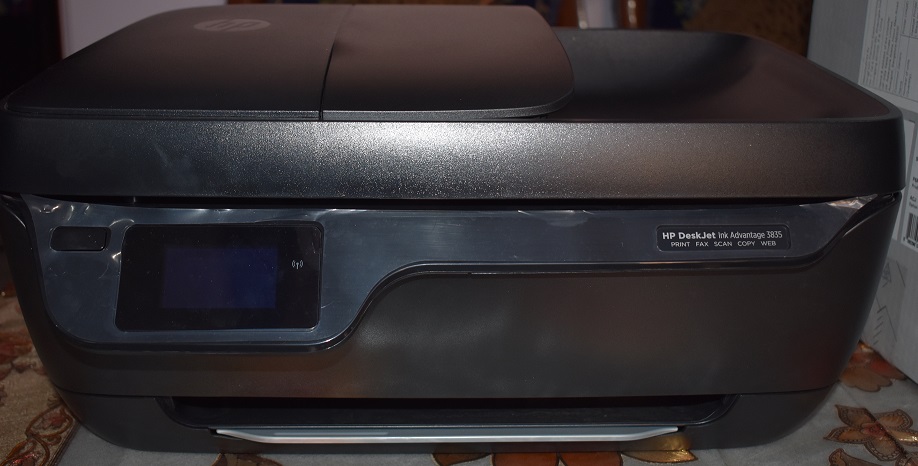 The first question that pops up in our mind is what actually does ink advantage technology means?
What makes it different from traditional printers?
The HP ink advantage printing technology
was designed
to give affordable printing as compared to traditional printer, with the ability to print up to twice amount of pages at same cost.
Considered to be one of the best rated and cheapest all in one printer having print, copy, scan & fax all under Rs. 6000.
Lets take a look at the specifications of the HP Deskjet Ink Advantage 3835 all in one printer
Print, Copy, Scan, Wireless, Fax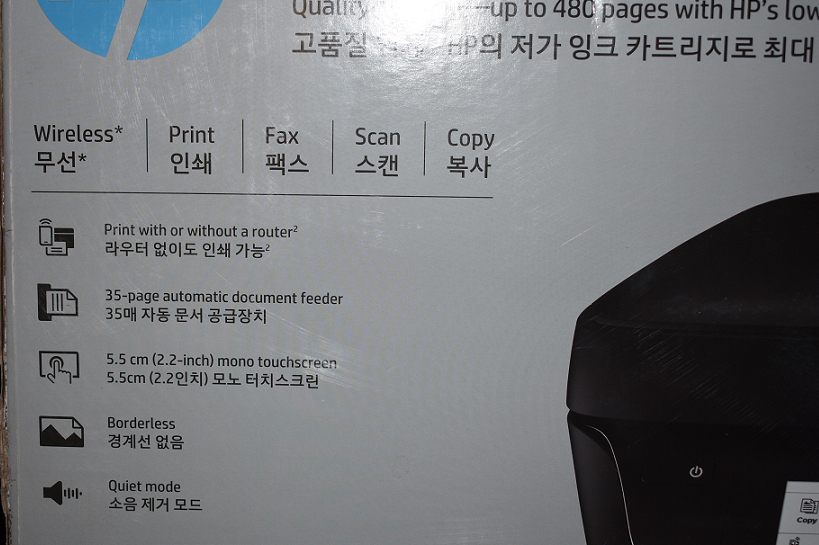 b) Printing specifications
ISO: Up to 8.5 ppm

Draft: Up to 20 ppm3
ISO: Up to 6 ppm

Draft: Up to 16ppm3
Black: As fast as 14 sec

Color: As fast as 17 sec
Duty Cycle(monthly, A4):
Up to 1000 pages
Display: 5.5 cm (2.2 inch) touch mono display with magic frame
No. of print cartridges: 2 (1 black, 1 tricolor) 680 ink cartridges
HP ePrint capability: Yes
Mobile printing capability: HP ePrint, Apple Air Print, Wireless Direct Printing
Max memory: 512 MB DDR1, 128 MB Flash
60 sheet input tray

25 sheet output tray
Supported page sizes:  A4, B5, A6 and DL envelope
Cost per page Rs. 1.4 (Black and white), Rs. 3.5 (Color)

Pages per minute 8.5 (Black and white), 6 (Color)
HP Deskjet Ink Advantage 3835 All-in-one wireless printer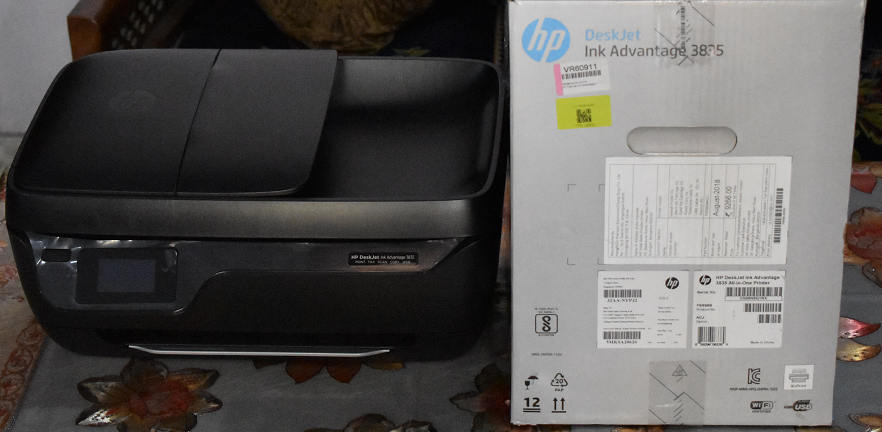 2 HP 680 cartridges (Black and Tricolor)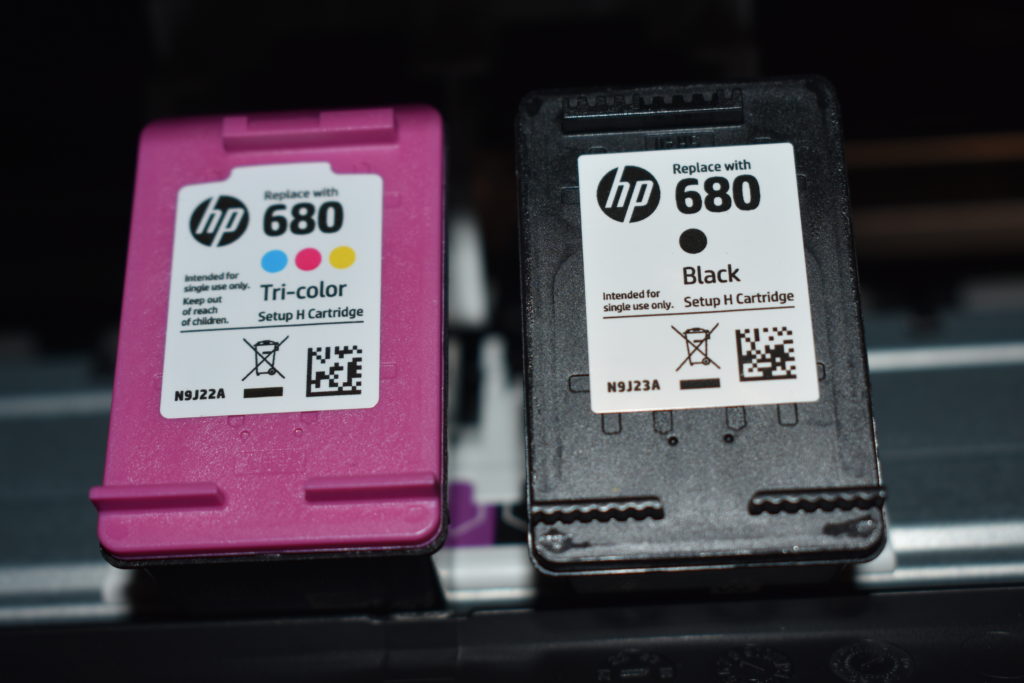 As per company standards Black ink cartridge can print up to 330 pages
Tricolor cartridge can print up to 110 pages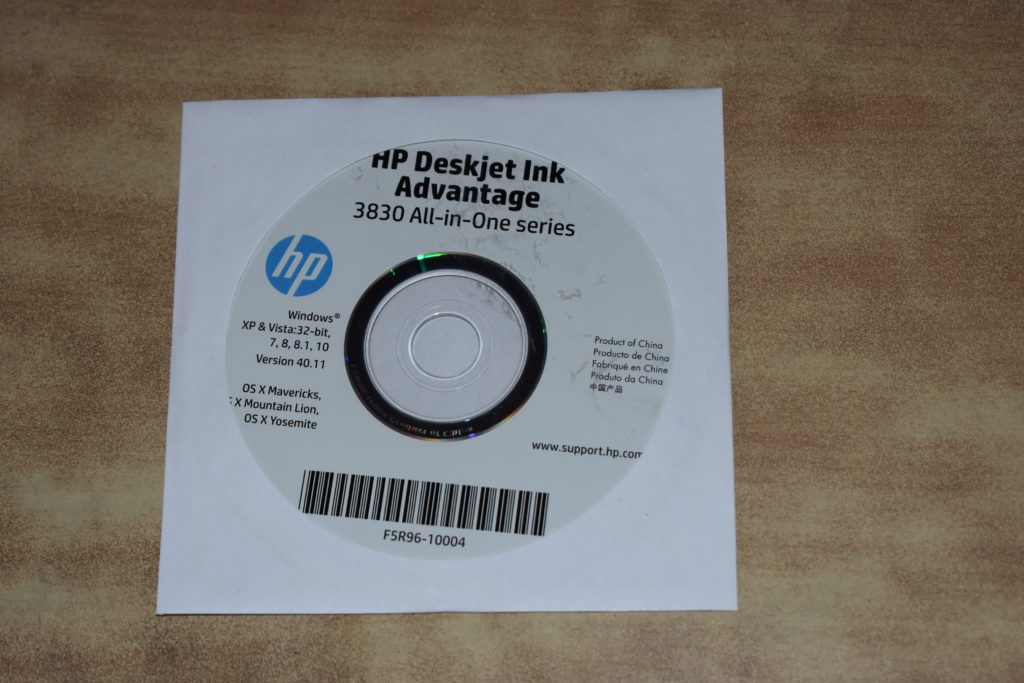 Setup poster
Power cord
USB cable
Replacement cartridges

HP 680 Black ink cartridge (Up to 480 pages)

HP 680 Tricolor cartridge (Up to 150 pages)



 My take

I have been using the HP Deskjet Ink Advantage 3835 All-in-one printer for the last month.
Till now I have printed around 50 pages and have not experienced any loop holes with the print quality.
Although the build quality of the printer seems a bit heavy but the 2.2 inch touch mono display more than makes up for that.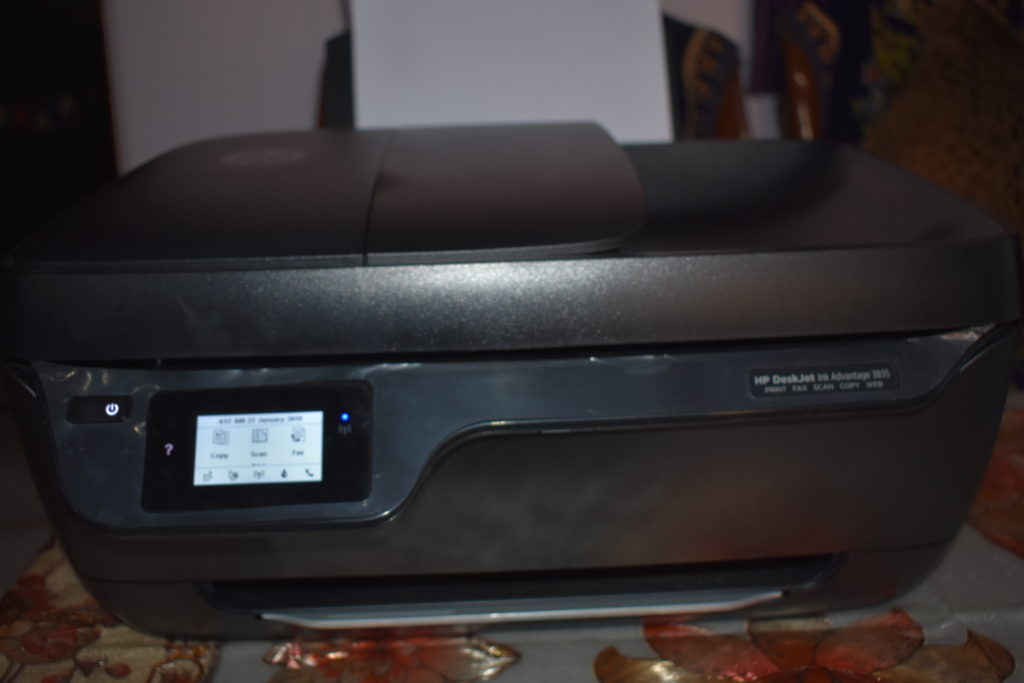 After all looks does matter doesn't it?
The highlight of HP Deskjet ink advantage 3835 all in one printer is its silent printing feature
Through this we can print loads of pages without making any noise
Now coming to its all in one features:
This feature looks quite smooth in functionality with print quality quite true to the original print as you can notice below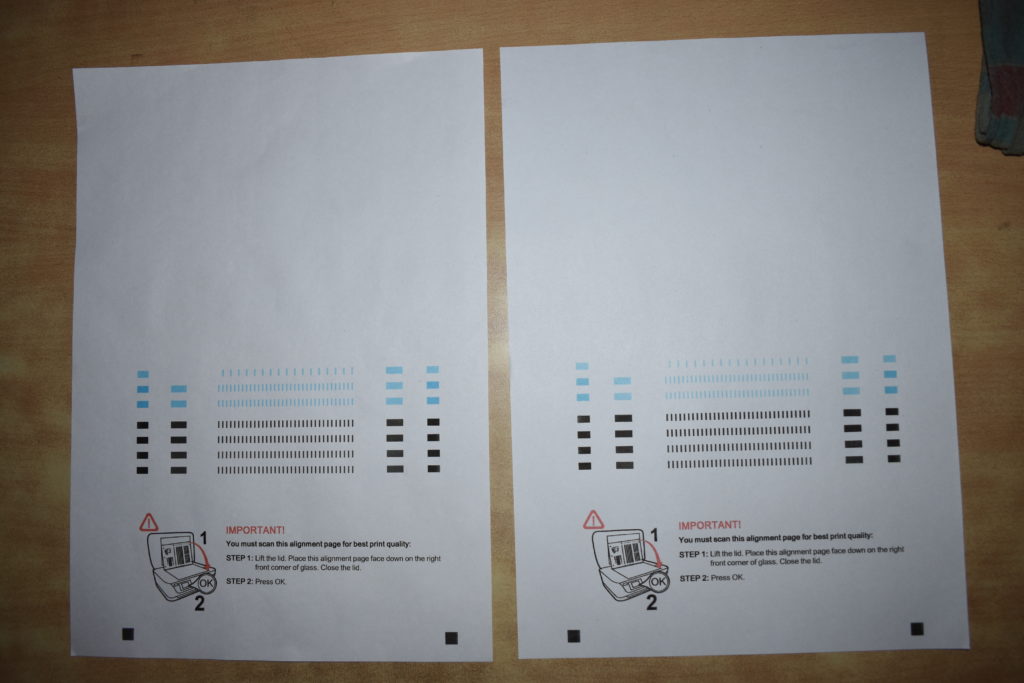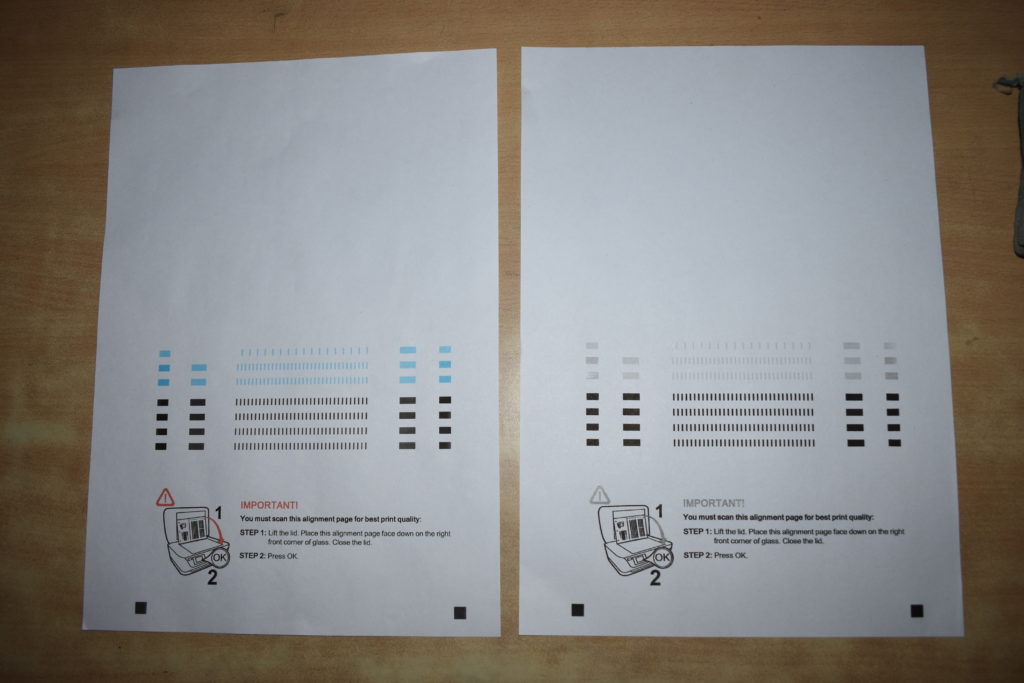 2) Scan
It comes with a flatbed & automatic document feeder that has ADF capacity of 35 sheets.
This feature also looks quite good for a printer at this price range.
The print quality also comes out to be real nice keeping in mind the price segment of the printer.
The Border-less printing feature is a match winner and comes in handy while printing colored documents.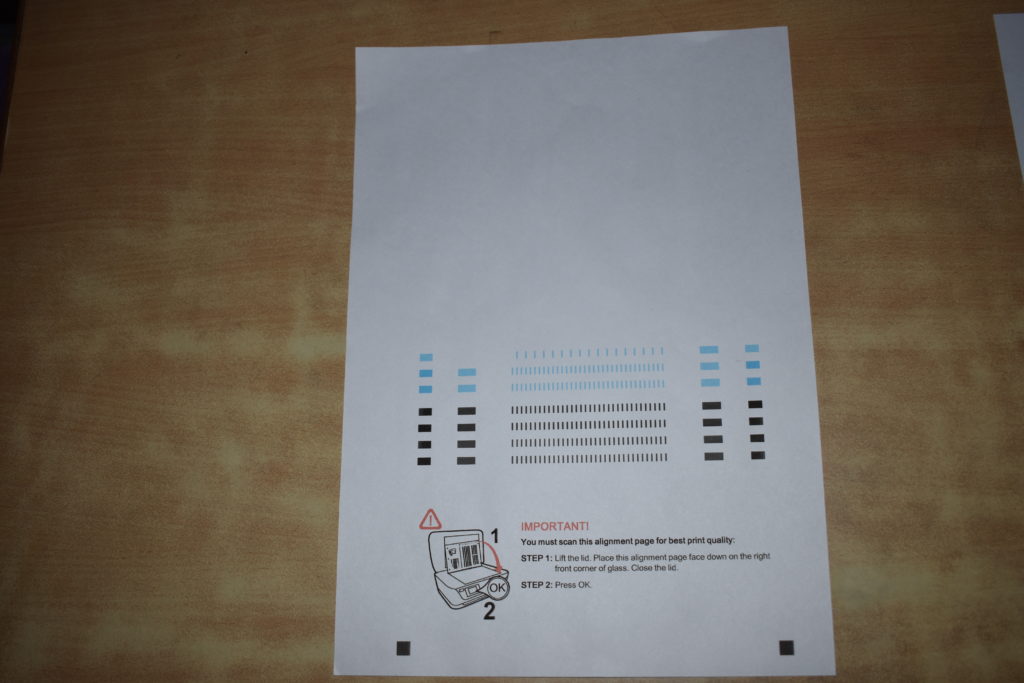 I have still not used this feature but based on company claims it has a fax memory of upto 99 pages for B&W document.
The
maximum
Fax resolution supported by it is 300×300 dpi
The printer offers a good wireless functionality through the help of an HP smart mobile app.
This app is very useful as it not only helps in giving print commands to the printer
remotely
but also shows the amount of ink left in cartridges
Although HP Deskjet ink advantage 3835 all in one printer is quite feature loaded for a cost of under Rs.6000
But there are some limitations along with it which I could figure out after a month of usage like:
1) Cost per page is a bit expensive
2) It takes a slight longer time for colored printout
3) Ink usage is a bit high
Although HP Deskjet ink advantage 3835 all in one printer has some limitations but there is nothing to worry about considering the fact that it has some mind blowing features.
At a price of under Rs.6000 it can give some high end printers a run for their money.
So, for all those looking for a good multi function printer at an affordable price this is the printer for you.
The HP Deskjet ink advantage 3835 all in one printer is definitely a good buy for both home and small offices and is definitely worth all the hype it gets
.