Today I am going to give you complete knowledge on DAVIDOFF Cool Water Woman perfume, which recently became one of my favourite.
I have thought of writing this review as I know we all get confused on buying expensive perfumes. Sometimes you are not sure if the fragrance will go well with your mood or personality and sometimes you do not know how long the fragrance will stay.
After reading this review I hope you will be quite sure if you wish to buy this perfume or not.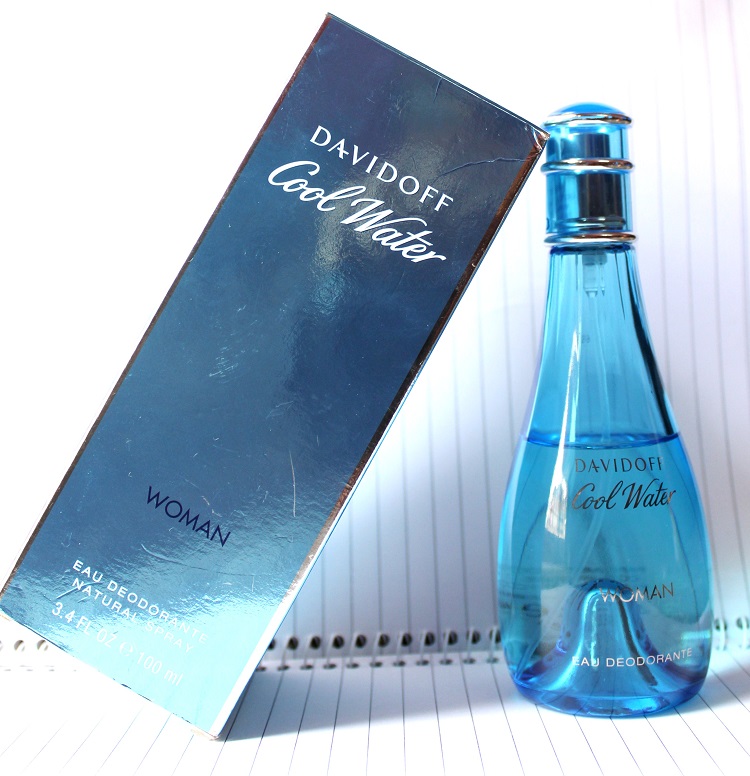 DAVIDOFF Cool water woman is definitely one of the popular names and is truly an essence of freshness. Delicately fragranced with oceanic freshness, this perfume is basically made of water.
I guess most of you have already tried Davidoff Cool Water, but those who haven't tried and confused if you should spend your money on this fragrance, this review will help you to decide on purchasing this bottle of freshness.
This aquatic fragrance of Davidoff Cool Water perfume is light and dynamic. It has a very calming effect with aquatic notes that will remind you of cool sea water, fresh fruits and woods.
The refreshing fragrance of this perfume will surely impress you and people around you. This cool water perfume by Davidoff is suggested for a day use to have a fresh and cool feel.
Fragrance & Notes of Davidoff Cool Water Woman
Created in 1996 by Pierre Bourdon, Davidoff Cool Water is a perfect combination of water with aquatic, ozonic and botanical notes.
The Fragrance: Davidoff Cool Water Woman Perfume has a refreshing sensation. It is delicately fragranced and made for all day protection.
Top Notes: Fresh Experience with the fruitiness of water melon, pineapple, citrus and lotus
Heart Notes: Flowery touch with feminine lily and jasmine
Base Note: Seductive power of sensual woody notes, vanilla and blackberry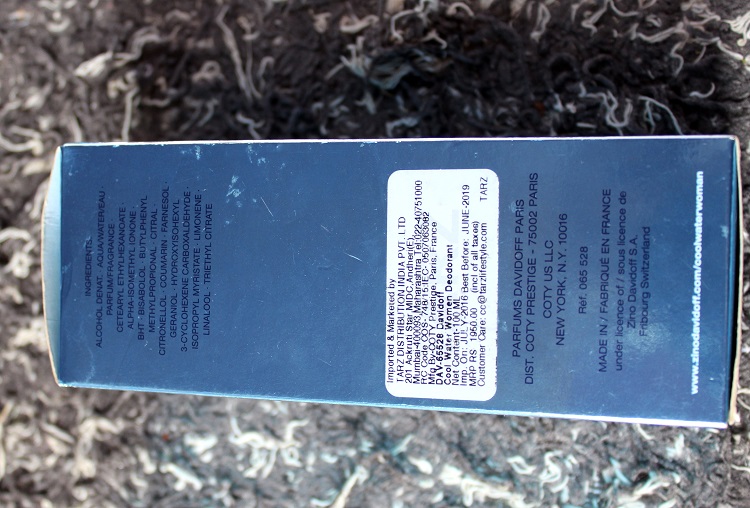 Packaging of Davidoff Cool Water Woman
Davidoff cool water comes in a sleek bottle and available in 50ml and 100ml size. The oceanic blue colour and elegant handy design will surely catch your attention. This blue-tinted bottle with spray applicator comes inside a box. Make sure the box is sealed and plastic wrapped before buying. Its compact packaged and the weight for 100ml bottle is 295 grams.
I have bought the 100ml bottle as I got it on discount. The 100 ml bottle looks stylish sitting on my dresser table. The 50ml bottle is easy to carry and fits perfectly in your handbag.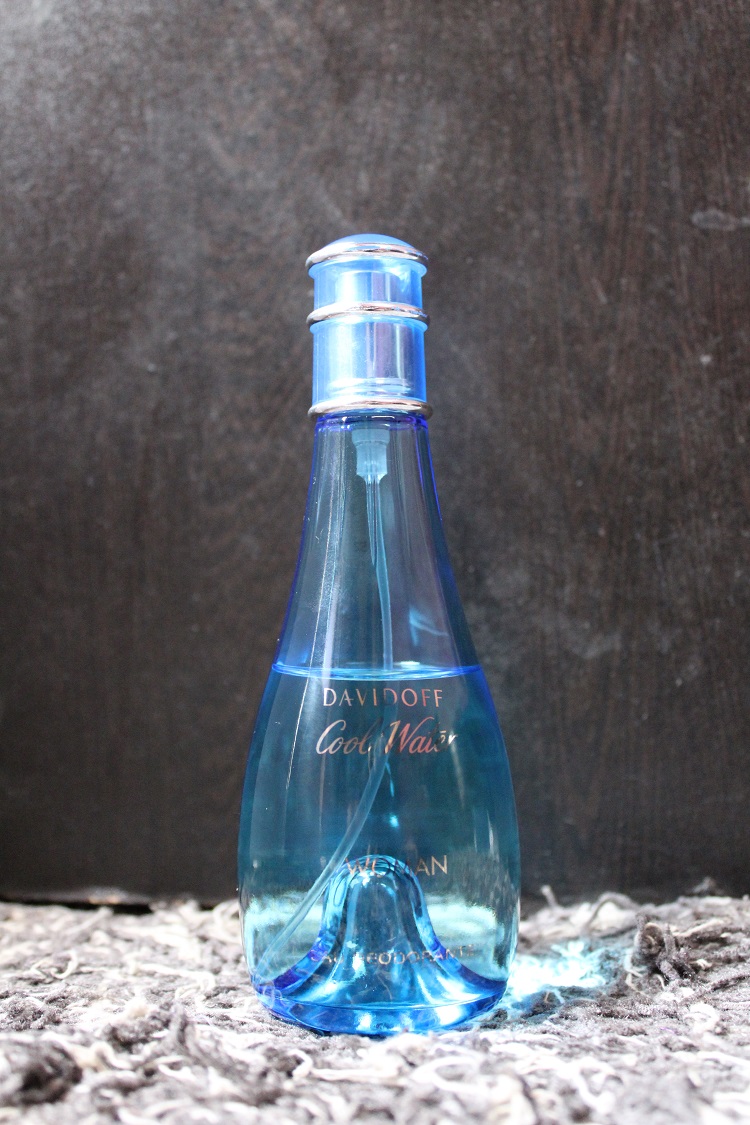 Ingredients in Davidoff Cool Water Woman
ALCOHOL DENAT. , AQUA/WATER/EAU, PARFUM/FRAGRANCE, CETEARYL ETHYLHEXANOATE, ALPHA-ISOMETHYLIONONE, BHT, BISABOLOL, BUTYLPHENYL, METHYLPROPIONAL, CITRAL, CITRONELLOL, COUMARIN, FARNESOL, GERANIOL, HYDROXYISOHEXYL, 3-CYCLOHEXENE CARBOXALDEHYDE, ISOPROPYL MYRISTATE, LIMONENE, LINALOL, TRIETHYL CITRATE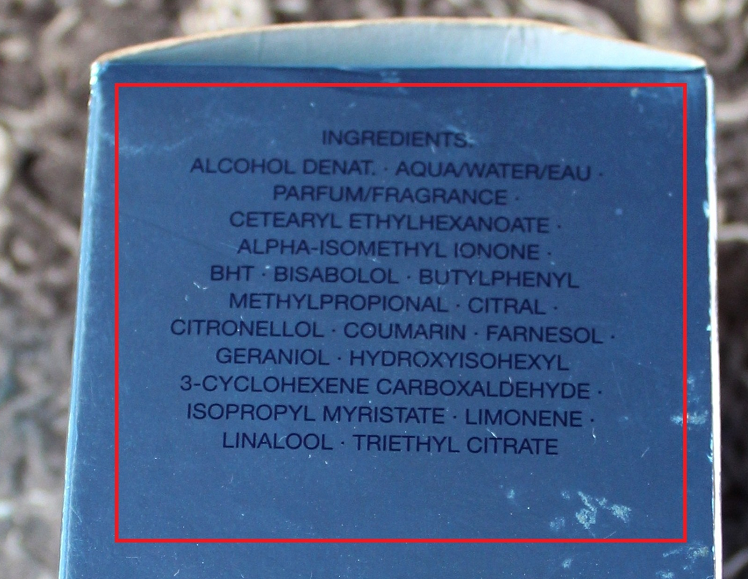 Davidoff Cool Water Woman Price in India:
100 ml bottle: Rs. 1950
Dimension: 5.1 x 5.1 x 15.2 cm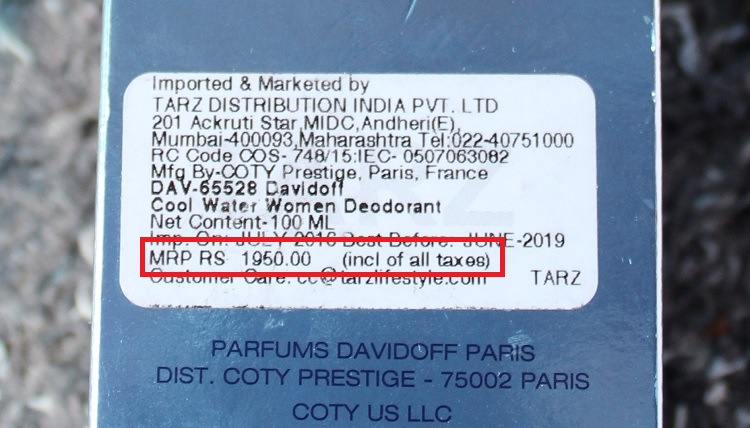 How to Apply Davidoff Cool Water Woman Perfume
Take shower or bath and dry your skin with a soft towel
Hydrate your skin properly using good moisture or oil
Hold the bottle away (5-6 inches) from your body
Spray two-three times on your pulse points (Pulse points are places where blood vessels are close to the skin. These places are heated and as heat rises in the air, your perfume will likely to be smelled more.)
Dab your perfume on and let the skin dry without rubbing it
My Experience with Davidoff Cool Water Woman:
When it comes to perfumes I am very specific about brands. Davidoff is a Swiss luxury goods brand, which is has a range of products including watches, writing instruments, leather bags, leather belts, eye-wear and coffee.  They launched their first fragrance in 1991 with Davidoff Cool Water Men.
I really liked the fragrance of Davidoff Cool Water Men as a teenager and always wanted to buy Davidoff Cool Water Woman. To me Davidoff Cool Water Woman Perfume is a glistering of water with freshness. I use this anytime of the day as per my wish however this is basically for day-wear.
I feel the fragrance is simple yet sexy and goes with every mood. The fragrance lasts almost for the entire day. This is a perfect summer perfume and only two to three sprays are enough for the entire day. It scents aquatic to me just after applying and later I could smell the fruity scent of citrus as well. Another best thing about this perfume is the fragrance which is light and perfect for office or casual wear.
I personally do not like strong fragrances as I feel it seeks unwanted attentions. Using the light ones gives you a subtle, calm yet refreshing feeling. I know the feeling this completely personal but it actually reminds me of a fresh sea blue water and the cool breeze you get in a beach-side.
This perfume is perfect for summers as the cool refreshing fragrance is undoubtedly cheerful and energetic for a long summer day.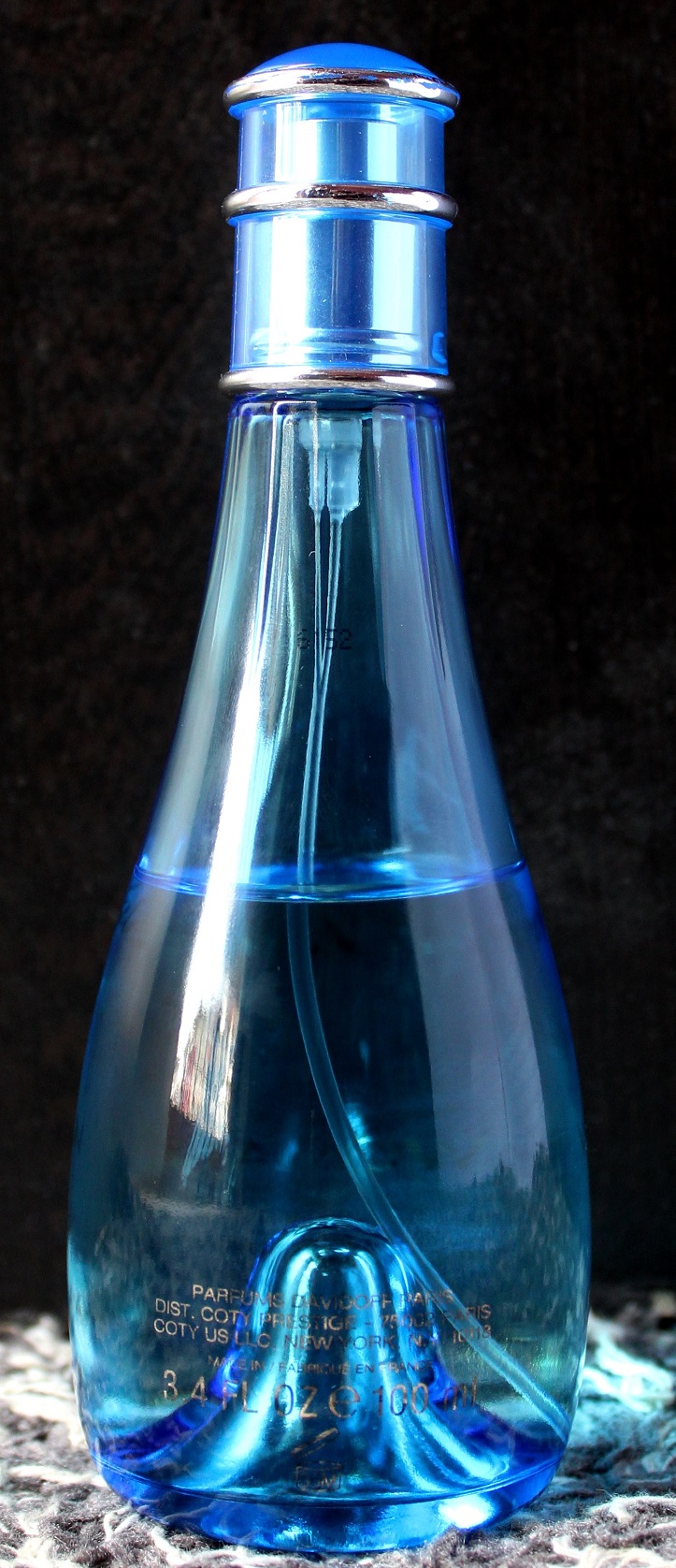 I would recommend this perfume to those ladies who like fresh aquatic and simple fragrance. The simplicity always has a hidden sensual and sexy feel. This is not a very girly fragrance, so keep that in mind while purchasing Davidoff Cool Water Woman.
There is a fruity scent which you can smell later the day after three to four hours of applying it but it's very underlying. So this is surely not for those who like fruity or floral fragrances.  You will get a woody smells when it dries down after six to seven hours.
If you're thinking of gifting this to someone then keep these pointers in mind while purchasing. You may feel this is expensive and buying this is as a gift is not a good idea. Then I would say don't worry, if she likes aquatic and light fragrance, this is a perfect gift for the special woman in your life.
So my final verdict on Davidoff Cool Water Woman is 10 out of 10. I really liked this perfume as it completely goes with my personality. I would say this is a must buy if you are one who likes to keep it simple, sensual and classy.